SandDanz, Noumena11, and I have arrived safely in Toronto. After leaving SandDanz with Antheras, Noumena11 and I drove into Toronto...we currently have 6 (yes, that's right, SIX) boxes of books in our room. The bell hop was REALLY glad to see us...I swear it looked like we were moving in.
Of course, you should have seen the car packed!!! I'll post pictures tomorrow...too tired from a very long drive tonight to get the camera out.
Okay...here they are...this is what the car looked like...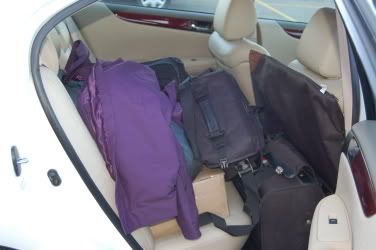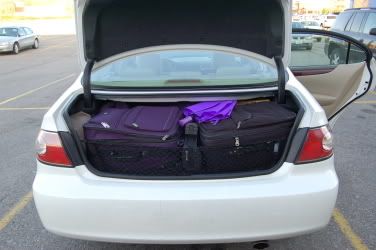 And here we are in the parking lot of Chapters (imagine BookCrossers meeting at a BookStore...what was Antheras thinking :) )